UFP Award 2017
[Hong Kong Undergraduate Financial Planners of the Year Award 2017]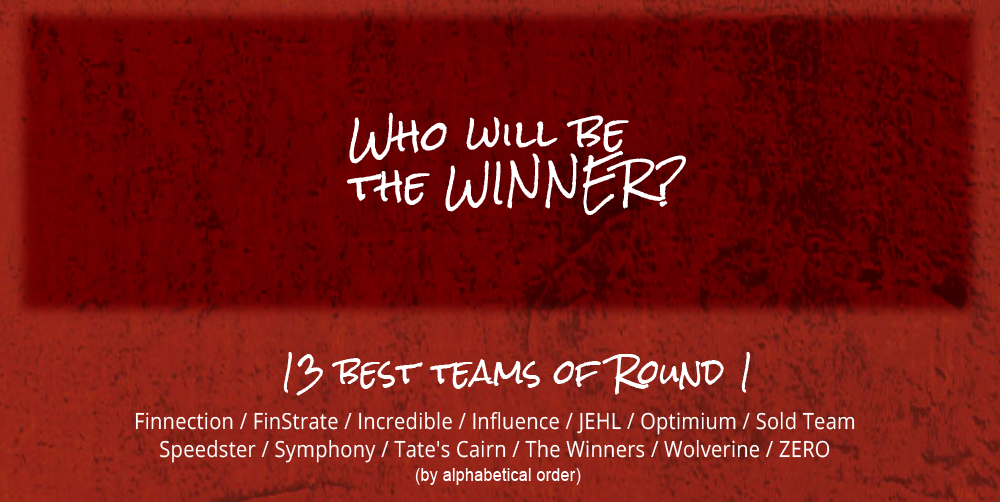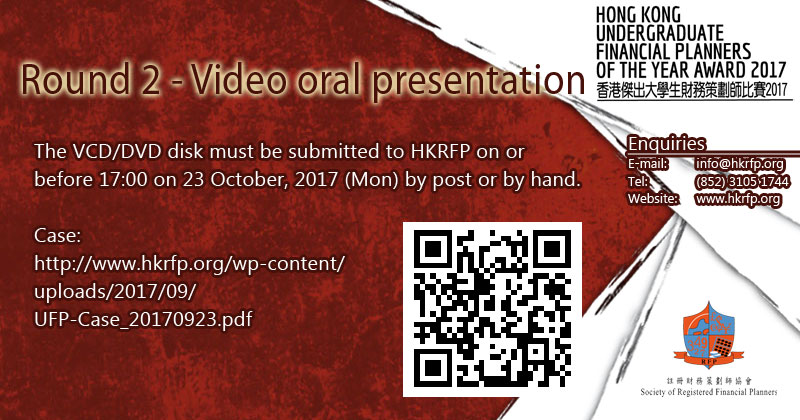 UFP Award Case:
http://www.hkrfp.org/wp-content/uploads/2017/09/UFP-Case_20170923.pdf
Financial Proposal
※The best 13 teams are required to submit the following to HKRFP by email to info@hkrfp.org
a 10 minutes video oral presentation of their written case in Round One in English and
a set of Powerpoint slides of the presentation
The top 4 teams in combined score from Round One and Round Two based on the formula :
0.5 x Round One score + 0.5 x Round Two, to enter the final round.
※Please prepare your completed disk with the above (i) and (ii) and mark your team name only when submit it to us. Please be reminded that your University name SHOULD NOT be mentioned in your presentation. The disk must reach at HKRFP office by 17:00 on 23 October, 2017 (Mon). HKRFP office is located at "Room 1404, Blissful Building, 243-7 Des Voeux Road Central, HK" (near exit B of Sheung Wan MTR Station). You are strongly advised to deliver the disk by hand in order not to miss the deadline.
Criterion

Communication skills (45 marks)
Content delivery (35 marks)
PPT (15 marks)
Other (5 marks)
Who we are
Society of Registered Financial Planners ("HKRFP") is established to promote professionalism in financial planning. HKRFP is a self-regulatory and not-for-profit organization.
Mission
We are committed to:
1. Professional excellence and upgrading of public interest;
2. Nurture professionalism among financial planners, and raise public awareness on values of financial planning services, and
3. Ensure the quality, integrity, objectivity, diligence, due care and attention of services are adequately provided by financial planning professionals.